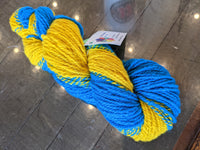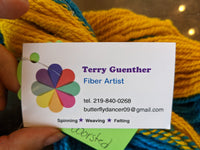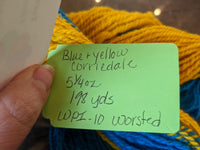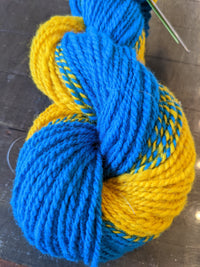 Donation for Refugee Blanket
In conjunction with Terry Guenther, we are holding a fundraiser for Ukraine. Your  $5 donation will go entirely towards the purchase of a blanket made by the Ukrainian company Armstreet. Before the war, Armstreet made well-respected items for reenactors. Now, they have turned their skills to making warm blankets for sheltering refugees and Ukrainian military folks.
For every $5 donation, you will receive one chance to win this gorgeous skein, hand-spun by Terry. The drawing will be held on FB live on April 29th. There is no limit on the number of donations you may make. 
To read more about Armstreet's blankets, please see the below link. You can also follow their project on their Facebook page. 
https://armstreet.com/store/accessories/warm-blanket-for-refugees-fleeing-war?fbclid=IwAR0R-US_vV-Wqi3SPiTdUipyvgztZypgdFUJo65FbinFI58LAJAhOKDoKYw