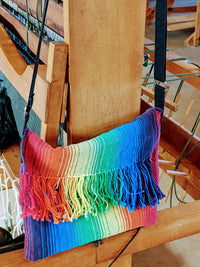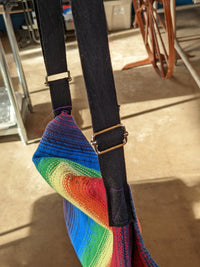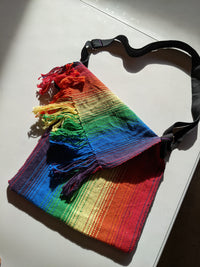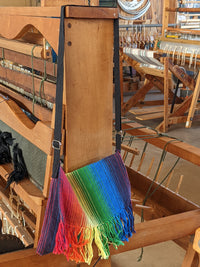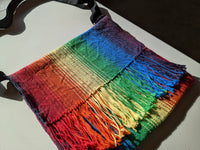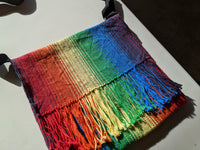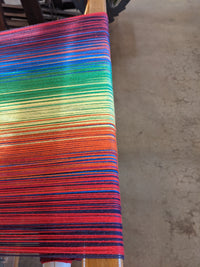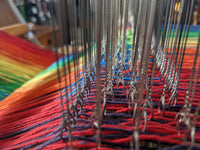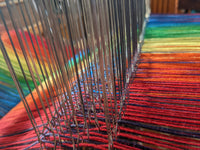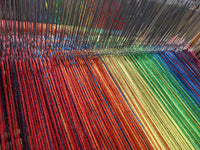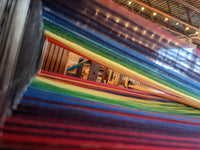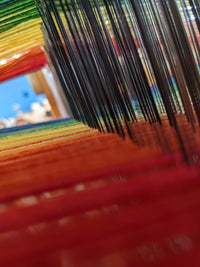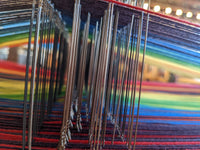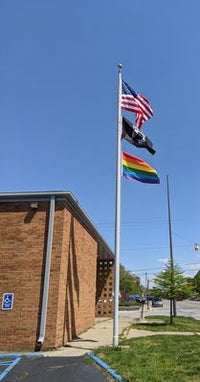 2022 Pride IMPACT Woven Bag PRE-ORDER
We are thrilled to introduce our 2022 Pride IMPACT weaving project - a perfect satchel to show your pride, all while having an IMPACT on the pride community!
This is a pre-order for a handwoven bag made of 100% cotton. This is a double-weave pattern, which means there are no seams - the pouch portion of the bag is made by our weavers on the loom. Approximate dimensions are 11in wide, and 10in deep, with a 7in flap. As this is a pre-order, your bag will not be woven until we receive your order - please allow us 2-3 weeks for delivery. This offer is only available thru June 30, 2022.
** It is our responsibility to weave the fabric of our communities. The proceeds of each pre-order bag will be donated to The Trevor Project. **