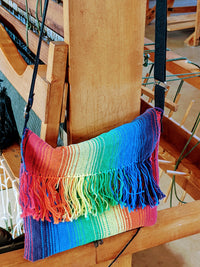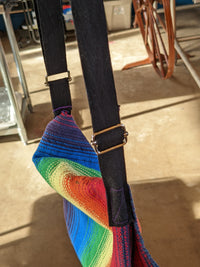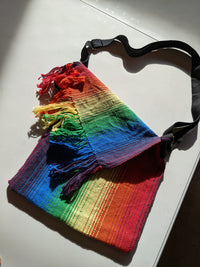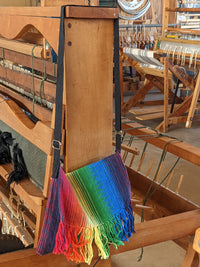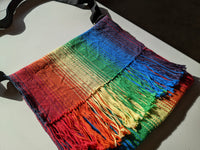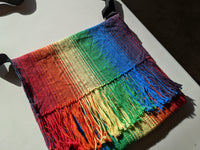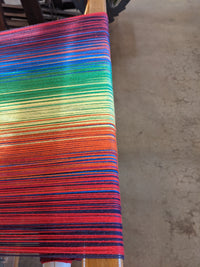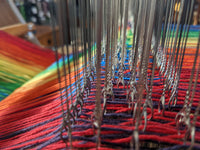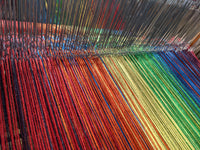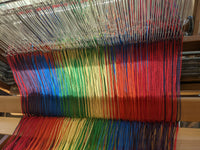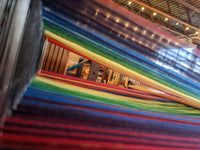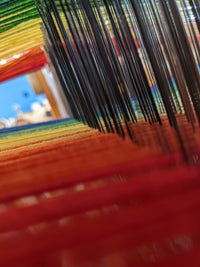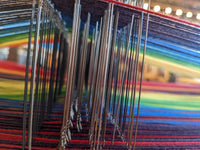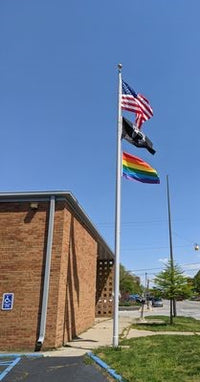 2022 Pride IMPACT Woven Bag LOOM RESERVATION
We are thrilled to introduce our 2022 Pride IMPACT weaving project - a perfect satchel to show your pride, all while having an IMPACT on the pride community!
This is a loom reservation, where you can come into our studio and weave your own bag made of 100% cotton.  No prior weaving experience is necessary. Weaving time typically varies between 2 and 3 hours. At check-out, please leave your email address and we will contact you to arrange a day/time for your weaving. This opportunity is only available in the month of June, and weavers will be scheduled in the order we receive the reservations.
This is a double-weave pattern, which means there are no seams - the pouch portion of the bag is made as you weave. We will help you attach the shoulder strap, or alternatively, include the supplies if you would prefer to attach the strap at home. Approximate dimensions are 11in wide, and 10in deep, with a 7in flap. 
** It is our responsibility to weave the fabric of our communities. The proceeds of each reservation will be donated to The Trevor Project. **